Israel Engagement
A Message From The Israel Engagement Committee
Affirming our Community's Commitment to Israel and the World
We are proud to spearhead a new era at Adas Israel, one where Israel is at the center of our hearts and minds in our synagogue. We are living in a time where the gap between many in the American Jewish Community and Israel is ever-widening, particularly in the younger generations; where Jews disagree often vehemently on fundamental issues of the Jewish state; where healthy discourse about Israel is becoming more and more difficult.
We are very excited to share with you some plans in the making to affirm our commitment to Israel through a new Israel Engagement Initiative at Adas—one where we can live up to our congregation's potential as a leader in the Jewish world. We can and must find ways to model a new way of bringing disparate views and narratives together, where we can inspire others to live not at arm's length from Israel, but together—with all our differences—in a relationship of love and respect for one another and for Israel.
We very much hope you can join us. Our congregation needs your leadership in helping to develop this vision, to program the coming year, and to find ways of creating a stronger culture of Israel connection at Adas.
L'Shalom,
Rabbi Gil Steinlauf, Senior Rabbi; Ed Kopf, Israel Action Committee Chair; Arnie Podgorsky, Israel Action Committee Co-Chair
Israel Engagement Committee Mission Statement
Ahavat Yisrael/Love of Israel: We will create opportunities for congregants 1) to increase their knowledge of Israel and its central role in the Jewish tradition and 2) to deepen their engagement with, and love of, Israel and all its people.

Ahavat Achim/Love of One Another: We will work to strengthen congregants' commitment to foster a respectful and inclusive Jewish community — here and in the State of Israel — where constructively expressing and exploring widely divergent views on Israel is valued and encouraged.
The Committee will pursue this mission through means including classes, lectures, workshops, celebrations, service programs, trips to Israel and collaborative programs with Israeli individuals and institutions.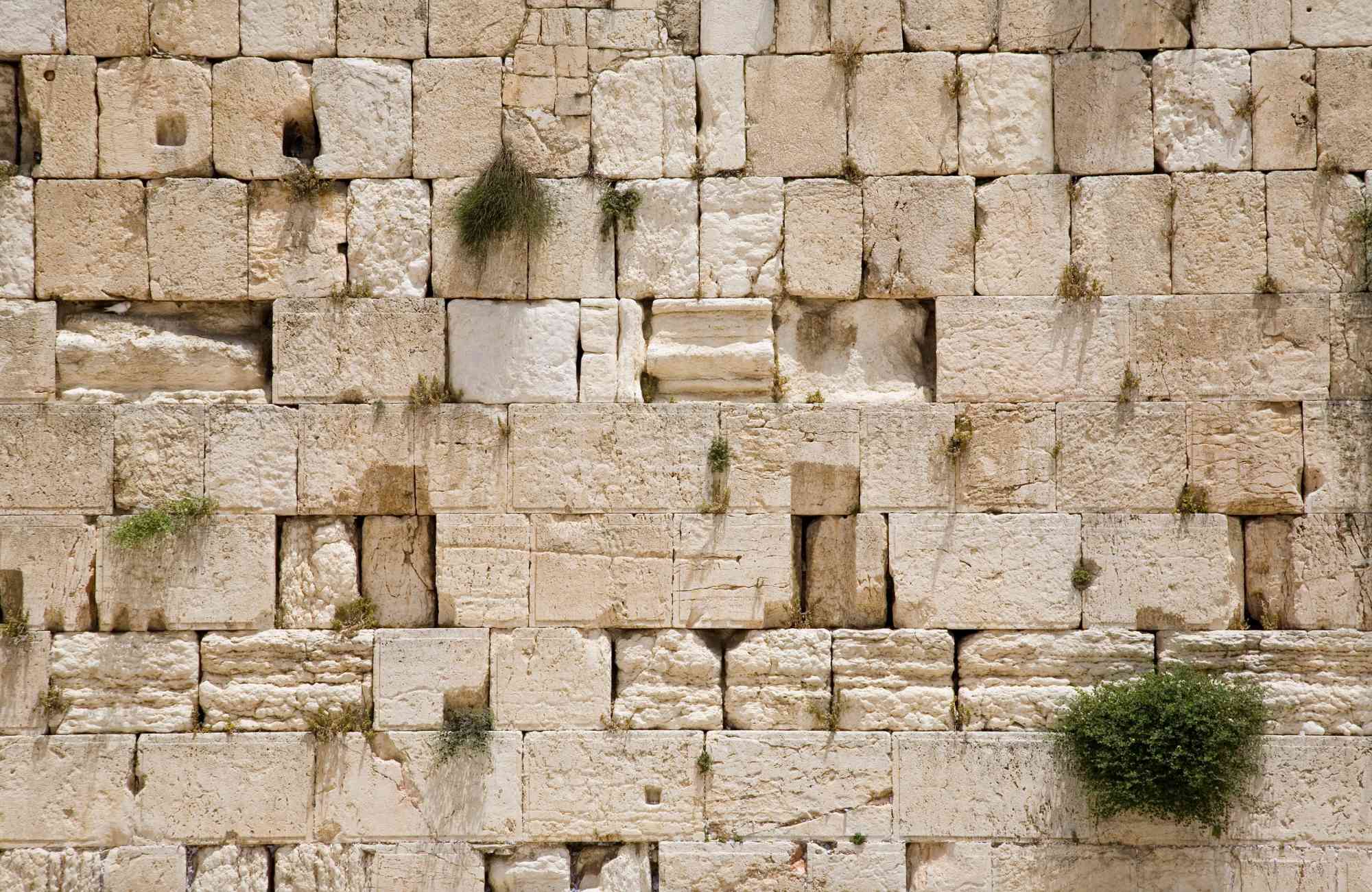 Statement regarding the UNESCO resolution aiming to change the status quo of the Temple Mount, and the legitimacy of Jewish Connection to the Western Wall
An important Message from our Friends at the Jewish Federation of Greater Washington.
"Today, the United Nations Educational, Scientific and Cultural Organization (UNESCO) adopted a resolution that aims to change the status quo of the Temple Mount and declare the Western Wall a part of the al-Aqsa Mosque compound.
Jewish Federations are bitterly disappointed that UNESCO would seek to fan the flames of religious and cultural conflict.
The resolution is an affront to the Jewish people and our over two-millennia connection to the Western Wall and the Temple it once supported. By acknowledging the holy sites both on and around the Temple Mount solely by their Arabic names, this resolution seeks to invalidate any claim the Jewish people have to our holiest site. The result of this aggressive effort will be to heighten the already palpable religious tensions in Israel and the surrounding region.
At no point does the proposal acknowledge a Jewish association with the Wall, one that clearly dates to ancient times. Instead, it ignores a Jewish connection to the site altogether. This gross attempt to erase history by UNESCO is unconscionable.
We urge the United Nations to see this for the anti-Israel attack that it is, to consider the damaging effects this change will have on Israel and the entire Middle East, and to condemn it in absolute terms."
---
Up-coming Israel Events & Policy Conferences in DC. Participate!

Adas Israel's Israel Engagement Committee encourages all members to deepen their involvement with Israel. In the coming months, three leading American Jewish organizations concerned with Israel policy will be having major conferences right here in DC. Take these opportunities to learn and act – whatever your perspective or background!

Special Guest Speaker Anat Hoffman
"Between the Stones and the Hard Place,
The Struggle of Women of the Wall"
Wednesday, March 22 at 7:30pm Register Here

Please join us at 7:30 PM on Wednesday, March 22, in the Gewirz Beit Am as we welcome guest speaker, Anat Hoffman, who will be discussing her experiences working with Israel's Women of the Wall organization. Anat has committed her life to social justice as a founding member of Women of the Wall, an organization that seeks to obtain equal rights for women to pray at the Western Wall. This special one night discussion will offer insight into Ms. Hoffman's experiences as she shares personal accounts of her advocacy work.

Anat Hoffman became Executive Director of the Israel Religious Action Center in April 2002. She guides IRAC in its work to promote Jewish pluralism, tolerance, and equality and to combat racism, corruption, and religious coercion. During Anat's tenure, she also expanded IRAC's mission to go beyond the courts and the Knesset, and to engage in helping people directly through social action.

Balancing Self-Preservation and Other Moral Values
Washington DC Community iEngage Lecture w/ Yossi Klein Halevi
Monday, March 13 at 7:00pm Register Here
Washington Hebrew Congregation

There is a growing rift between the American Jewish community and Israel. The very subject of Israel has become too difficult to touch in many synagogues around America. Jews in all points of the spectrum of opinion about Israel's present and future are feeling silenced and vexed. The time has come for us to deal as a community head on with all of these challenges, and to find new avenues of unity, hope, and peace. Join us at Washington Hebrew Congregation for a special discussion with Yossi Klein Halevi as part of the Washington DC community-wide iEngage series, "Jewish Values in the Israeli-Palestinian Conflict".

AIPAC Policy Conference 2017
March 26 – 28, 2017, Washington Convention Center
"Lead, Learn, Lobby"

The AIPAC Policy Conference is the pro-Israel community's preeminent annual gathering. The event attracts more than 16,000 community and student activists from all 50 states, members of Congress, and countless Israeli and American policymakers and thought leaders. Over three jam-packed days, Policy Conference participants choose from hundreds of informative sessions and participate in the pro-Israel community's largest and most important advocacy day. To learn more visit www.aipac.org.

AJC Global Forum 2017
June 4-6, 2017, Washington Hilton
"The Power to Act"

At the AJC Global Forum, you have the power to act—the power to make a difference for the Jewish people and the State of Israel.

From major policy addresses to scintillating debates, to advocacy encounters with diplomats and elected officials, the AJC Global Forum is the premier global Jewish conference. The impressive three-day program includes addresses by world leaders and a mixture of large plenary sessions featuring headline speakers and smaller breakout sessions. For more information visit www.ajc.org.

J Street's 2017 National Conference
February 25-28, 2017, Washington Convention Center
​"Defending Our Values, Fighting For Our Future."

At the J Street Conference you will learn about what's going on in the region from world-class experts, strategize with innovators and activists working to solve the conflict, connect with other committed supporters from around the country. Fore more information visit www.jstreet.org.

Zionism 4.0: The Future Relationship between Israel and World Jewry with Rabbi Dr. Donniel Hartman
Part of the Washington DC community-wide iEngage series,
"Jewish Values in the Israeli-Palestinian Conflict."
Brought to you by the Israel Engagement Committee





Jewish Values and the Israeli-Palestinian Conflict
Sundays (monthly) @ 10am, Biran Beit Midrash
Sunday "iEngage" Series with Rabbi Gil Steinlauf, Curriculum from the Shalom Hartman Institute Register Here

Through the careful study of Jewish narratives about Israel, and the unpacking of the complex meanings of peace in Jewish tradition, Rabbi Steinlauf invites you to encounter the ideas and values that animate different attitudes toward the conflict and how these values shape their own political understandings. Brought to you by the Israel Engagement Committee at Adas Israel. Register Here.

Adas Israel Congregation Trip To Israel!
Contact Rabbi Kerrith Rosenbaum to Learn More

Want to travel to Israel with our community? Rabbi Lauren Holtzblatt and Rabbi Kerrith Rosenbaum are planning a trip for families, but we need you to make it happen! Contact Rabbi Kerrith Rosenbaum to express interest. More to come!!

---

Israel-related News and Information

American Jews have a wide variety of sources available for news and information regarding Israel. Unfortunately, many of us limit our reading to the media that reflect our own perspectives on controversial subjects. We present the resources listed below (and more to come in the future) in the hope that exposure to a diverse set of respected voices will be conducive to mutual understanding and productive discourse in our community.

Newspapers

Other

Israel Embassy

News feed of the Embassy of Israel in the United States

Background information on Israel from the Embassy

CIA World Fact Book

The World Factbook: Israel provides extensive basic imformation about Israel.

Jewish Agency for Israel

This link is to the educational resources provided by the Jewish Agency.

United Synagogue of Conservative Judaism

The Israel Committee of the USCJ offers information about the Conservative Movement in Israel and other topics.

United States Institute for Peace

This institute, created by the Congress of the United States, provides information on the peace process in Israel and the Palestinian Territories

---